CG job in Surprise, Arizona | $24.24/hr | Assisted Living
Estimated total pay
$193.92
Description
REPORT TO MEDTECH.
Facility name
Kingswood Place
Facility address
15155 W. Mondell Rd. , Surprise, AZ, 85374
Facility number of beds
50
This job has been filled and is no longer available.
Things move fast around here. Here are some similar jobs that are close to you
Shifts (1)
May 25th 2022
06:00 - 14:00
More CG Jobs Near Surprise, AZ
Learn Why CNAs, LPNs, & RNs Like Working in Texas
We're Nursa™, and we connect resident clinicians to PRN jobs for nurses at facilities across the state. Our per diem app allows registered nurses (RNs), licensed practical nurses (LPNs), and certified nursing assistants (CNAs) the benefit of finding, applying, and landing nursing jobs near you, at the touch of their fingertips.
PRN is the medical abbreviation for per diem, also referred to as on-demand. Nursing shortages are a fact of life and so hospitals, long-term care facilities, and other medical settings rely on Nursa™ to connect them to hardworking medical professionals who are willing to work at high-paying hourly wages to cover shifts.
With Nursa™, you can be done with the lackluster google results for "RN, LPN, and CNA jobs near me". Register with us, create your digital professional portfolio, and browse all our CNA, LPN, and RN jobs in Arizona, and apply for those jobs directly within the app. You can do it all; you can do it today.
Arizona Activities that Our Resident Clinicians Enjoy
Arizona cities such as Phoenix, Scottsdale, and Tuscon are bustling and vibrant cities offering all the comforts that you'd expect of any major big city. Culture, arts, music, shopping, spas, museums, and excellent dining. However common outdoor activities to beat the heat are numerous as well:
Hiking
Horseback Riding
Rock Climbing
Whitewater Rafting
Golfing
Big attractions for residents and tourists alike include:
Apply for PRN CNA, LPN, & RN Jobs Today with Nursa™
We've made it simple for you to grow your career, take control over your life, and earn more in the nursing industry. The potential is in you, and the opportunity available with us. If you want to learn more about the benefits that come with PRN work, read our article, "What is a PRN Nurse? Benefits of Working Per Diem Shifts" and join Nursa™ today.
Learn Why Nurses & CNAs Choose to Work in Assisted Living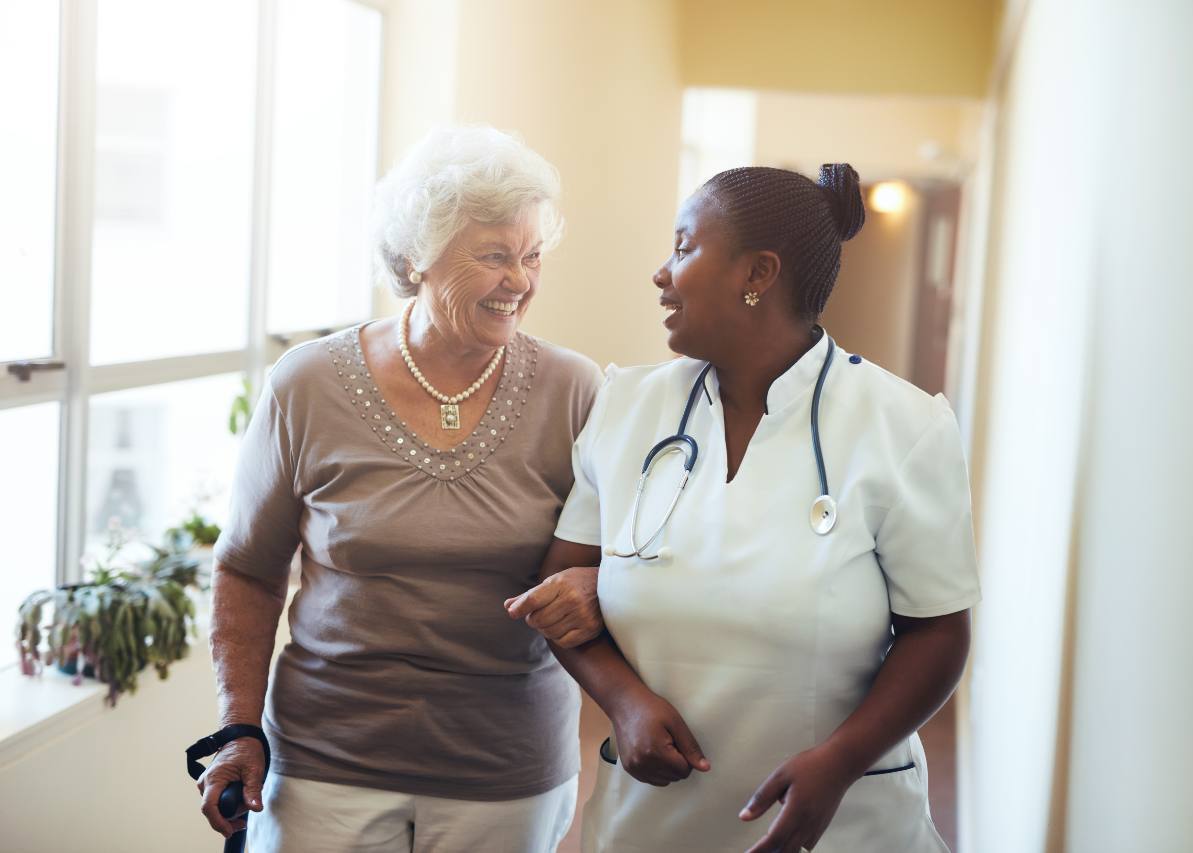 Assisted living facilities are long-term care centers for elderly individuals or patients with disabilities. As the name implies, assisted-living facilities are appropriate only for those people who require a minimal amount of assistance with their activities of daily living (ADLs).
Assisted living is a long-term care option that can help the elderly during their transition to a new phase in life in which they require help with the management of their personal health and/or ADLs.
Nurses, both registered nurses (RNs) and licensed practical nurses (LPNs), certified nursing assistants (CNAs), and other healthcare professionals provide 24-hour supervision in assisted living facilities and various levels of personal and medical services for residents.
As the baby boomer population continues to age, the demand for more long-term facilities continues to grow. As a result, many assisted living facilities are dealing with staffing shortages and increasingly turning to nurse staffing solutions to fill those workplace shortages with PRN nursing jobs.
Where Does an Assisted Living Nurse or CNA Work?
Assisted living facilities (ALFs), are one of the fastest-growing housing options for senior citizens in the United States. These healthcare facilities can be standalone units that only house residents who require a minimal level of assistance, or, these places are units connected to entire complexes that are either long-term care facilities, hospitals, or other healthcare centers.
What Does an Assisted Living Nurse Do?
Nursing homes and hospitals provide higher acuity levels of care than what you find in an assisted living facility. Nurses and CNAs who pick up PRN jobs in assisted living settings help with a variety of activities, including:
Personal care activities, such as dressing or bathing
Medication administration and management
Memory care routines that can provide individualized treatment for patients with Alzheimer's Disease, dementia, or other related illnesses
General assistance during meals and social activities
Exercise opportunities and general wellness programs
Physical or occupational therapy exercises and activities
Communication with family members to address the resident's evolving level of needs and to keep them informed of any emergencies
Essential Qualities of a Successful Assisted Living Nurse
Nurses who work in assisted living facilities spend a lot of time working with people of the geriatric population. In order to provide the best quality of care to these patients, a nurse must be very empathetic and passionate with the elderly. Patience is a virtue when working with this population, although as a nurse or CNA in this specialty, that is not always an option. Therefore, nurses who work in assisted living must be able to roll with the punches and work well independently.
Recommended Certifications for Assisted Living Nurses
Registered nurses serious about a career in assisted living may look at furthering their education in this nursing specialty. If this is you, there is a National Assisted Living Manager Certification Course (NALMCC) provided by the American Caregiver Association that can help you prove your dedication to knowledge in the field and can give you a competitive edge in your professional portfolio with Nursa™. Additionally, most hospitals and surgery centers require a BLS (Basic Life Support) certification. Other certifications may be required or shown preference.