ALLIED job in Bend, Oregon | Radiology
Job duration
91 weeks / 36 hours
Weeks and Shifts per week
91 Weeks / 3 Shifts per Week
Number of weeks and hours per week
91 weeks / 36 hours
Description
Radiology - Bend
Facility name
ST CHARLES BEND
Facility address
2500 NE Neff Rd, Bend, OR, 97701-6015
Facility number of beds
231
There's currently no openings at this facility. Would you like to be notified when there are jobs here?
Why Do PRN Nurses Like Working in the Beaver State?
Oregon has long been a popular state for healthcare workers, including nurses. Snugly located in the Pacific Northwest region of the West Coast of the United States, Oregon is a state that draws in many people every year – some for a permanent situation, and others just to visit.
Along the northern border of Oregon, you will find the Columbia River which separates this state from neighboring Washington state just to the north. The Snake River delineates much of its eastern boundary with Idaho. No doubt, Oregon is a destination in the Northwest that draws the appeal of registered nurses (RNs), licensed practical nurses (LPNs), and certified nursing assistants (CNAs). Keep reading to find out why, but first, let's talk about PRN nursing jobs.
What Does PRN Mean?
Per diem, or sometimes just the acronym PRN, are both abbreviations of the Latin phrase "pro re nata" which means "if necessary" or "as needed". Nurses and other healthcare workers who work PRN pick up a certain number of shifts or days at a time. If you would like to learn more about PRN nursing jobs, you can visit our blog where we share valuable information about working per diem.
Local Travel & PRN Nurses Pick Up Jobs in the State of Oregon
RNs, CNAs, and LPNs enjoy picking up jobs in Oregon for a variety of reasons, but the scenery is almost certainly at the top of anyone's list. From the incredible views of the ocean to the majestic Mount Hood National Forest, Oregon is a state with hidden gems and natural wonders from one border to the next.
Columbia River Gorge National Scenic Area: This is one of the most famous national parks in the state of Oregon. Nurses enjoy visiting this place on their days off to enjoy the lovely waterfalls that are immersed in a setting of beautiful flora and fauna.
Willamette Valley: Visit this region to sample some of the country's very best wine, including pinot noir.
Mount Hood: This mountain is actually a volcano and a year-round destination for tourists and visitors. If you visit Mount Hood in the winter months, you can enjoy some of the most breathtaking slopes at the skiing and snowboarding venues.
CNAs, RNs, & LPNs Find Jobs in Oregon with On-Demand Nurse Staffing App
Our nursing agency is not like other PRN staffing agencies you have heard about before. We operate in a way that is adaptable, from a mobile staffing application. Finally, nurses and clinicians who are looking to pick up some PRN shifts at a healthcare facility nearby can do so by simply downloading the app and applying for jobs through Nursa™.
Are you ready to advance your nursing career? Whether you want to make a full-time career out of PRN nursing or if you just want to pick up some extra shifts on the side to supplement your income, Nursa™ is your answer. Download it today.
Nurses Specializing in Radiology Are in Demand Now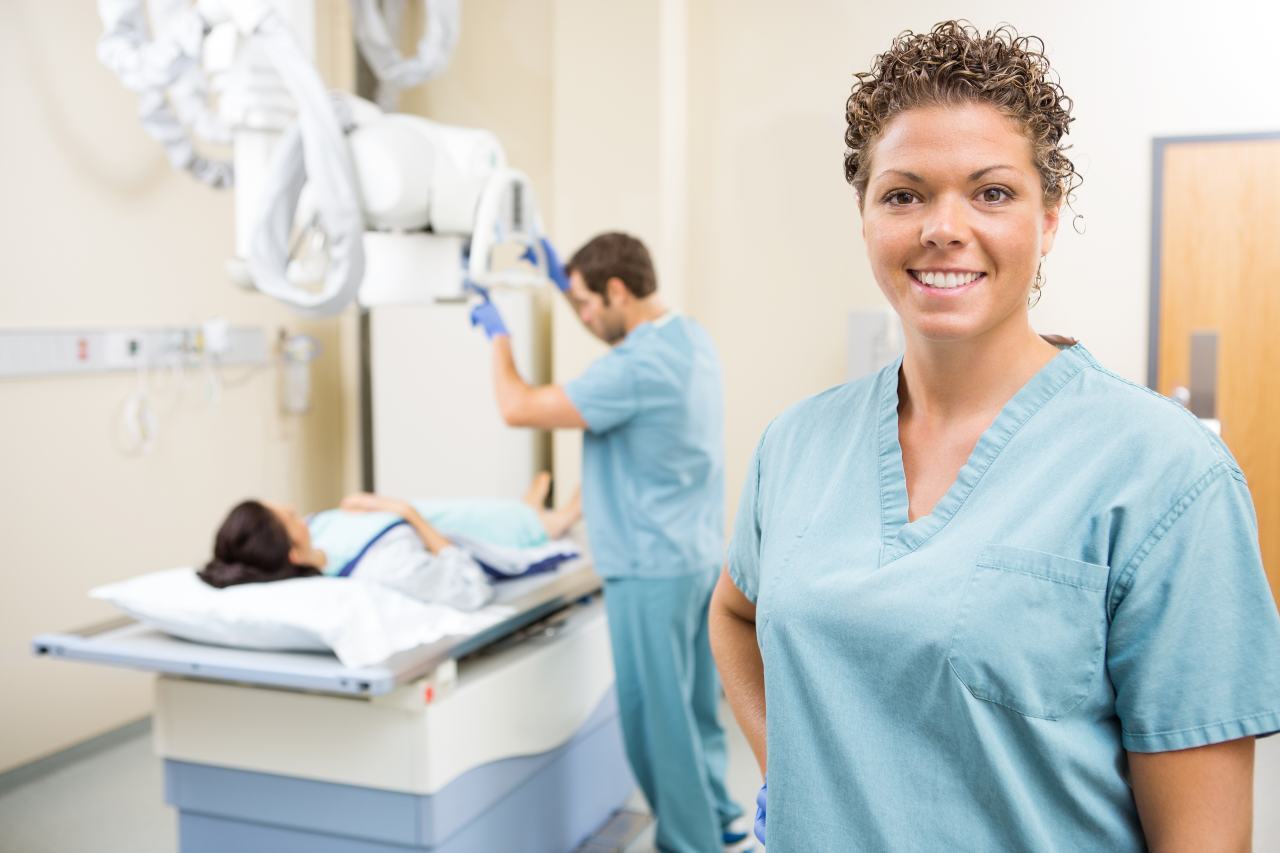 Radiology nurses are also at times referred to as medical imaging nurses. Their position is a crucial role in diagnostics, utilizing cutting edge technology that provides a window to the inner workings of the human body. Advancements being made today enable diagnostic testing to be less invasive, more accurate, less painful, and more insightful.
This specialty is important, but one that nursing students don't often have the option of for clinical rotation. As such, more experienced nurses find their way to the specialty later in their careers. Due to the highly-specialized nature of the position, the PRN shifts for radiology clinicians through Nursa™ are some of our highest compensated.
Where Do Radiology Nurses Work?
Medical imaging nurses can find themselves working in a myriad of settings. Their skills are utilized in research centers, prestigious teaching hospitals, freestanding radiology clinics, and outpatient imaging centers, and community hospitals.
Often radiology nurses benefit from having previous work experience in the emergency department, an intensive care unit, a cardiac cath lab, or the post-anesthesia care unit. Their expertise is often utilized in the fields of Endocrinology, Neurology, Oncology, and Procedural Recovery Units.
What Do Radiology Nurses Do?
Radiology nurses are highly specialized because of the intricacies of the testing they perform. The diagnostics that they commonly perform include: X-Rays, Mammograms, Ultrasounds, Vascular or Neuro Interventional Radiology, Magnetic Resonance Imaging (MRI), Computed Tomography (CT scans), Hyperbaric Oxygen Chamber, Positron Emission Tomography (PET scans), and more.
Radiology specialty nurse care isn't only about the machines, however. They complete interviews and assessments of patients prior to the diagnostic testing, they monitor the patient throughout the procedure, and after. Additionally, they provide education to the patient and their family and collaborate with specialists.
Necessary Traits of a Successful Radiology Nurse
A medical imaging clinician needs to be adept and dexterous in the handling of machines and technology to cause the minimum amount of discomfort to patients. Keen assessment, observation, and analytical skills are required as well to handle patients who are grappling with anxieties, fears, and physical limitations. Compassion and efficiency serve to support patients through a procedure with care and practicality.
Recommended Certifications for Radiology Nurses
The Association for Radiologic & Imaging Nurses offers courses and certifications to nurses interested in radiology, including the Certified Radiology Nurse (CRN) certification after a certain amount of experience and formal training has been completed. Other certifications may be required or preferred depending on the work setting.