ALLIED job in Bloomington, Indiana | Radiology
Job duration
91 weeks / 40 hours
Weeks and Shifts per week
91 Weeks / 5 Shifts per Week
Number of weeks and hours per week
91 weeks / 40 hours
Description
Radiologic Technologist
Facility name
IU HEALTH BLOOMINGTON HOSPITAL
Facility address
601 W 2nd St, Bloomington, IN, 47403-2317
Facility number of beds
297
There's currently no openings at this facility. Would you like to be notified when there are jobs here?
Find Out Why Per Diem Clinicians Like Working in Indiana
By using Nursa™, you can find PRN nursing jobs and land them all with the swipe of your finger on your smartphone. PRN means instead of working a regular full-time or part-time job with a set schedule, that you work to fill employment gaps on an as-needed basis.
Registered nurses (RNs), licensed practical nurses (LPNs), and certified nurses assistants (CNAs) are in high demand in Indiana and the per diem rates available on our platform are higher than regular nursing jobs. There are several benefits to working per diem jobs in the state of Indiana, not only financial but professional as well. For an in-depth review of the benefits you can enjoy by working PRN, read our post "Advance Your Nursing Career by Picking Up PRN RN Jobs Nearby".
What Our Clinicians Love About Indiana
Indiana is world-famous for its annual exciting Indy 500 race, but there's even more than the NASCAR spirit to be happy about in this state. The city of Indianapolis is a population of almost 1 million and therefore offers all the indulgences and comforts of a large city that you'd expect, but the smaller cities and towns are wonderful communities as well. Indiana enjoys the four seasons to beautiful fruition, and outdoor activities are bountiful and fun. The 25 state parks scattered across the state offer residents of both big cities and small opportunities for activities such as:
Swimming
Hiking
Mountain Biking
Fishing
Horseback Riding
Boating
Renting a houseboat and spending a few idyllic days and nights on the lake at Shakamak State Park is an excellent way to spent a few days of downtime, while the sand dunes at Indiana Dunes State Park offer beaches and 70 miles of hiking trails. Tobogganing may be an outdoor sport that's less widely talked about than skiing or snowboarding, but it's arguably more fun, and at Pokagon State Park you can get your adrenaline pumping on their toboggan run that will rush you at up to speeds of 30 mph.
Download, Create, Browse, Apply, and Land Jobs, All with Nursa™
Work a shift here and there, and at more than one facility. With our app, you can find CNA, RN, and LPN jobs near you. Download Nursa™ to your smartphone, register, and then you'll be prompted to create your own unique digital professional portfolio. It is securely stored on the app, you can upload your compliance documentation, resume, references, license verification, and all your special certifications in one place.
Browse CNA, RN, & LPN jobs in Indiana, and when you find what you're looking for, you can apply directly through the app. We created the space. We bring opportunities to you. You decide where to work. You decide when to work.
Nurses Specializing in Radiology Are in Demand Now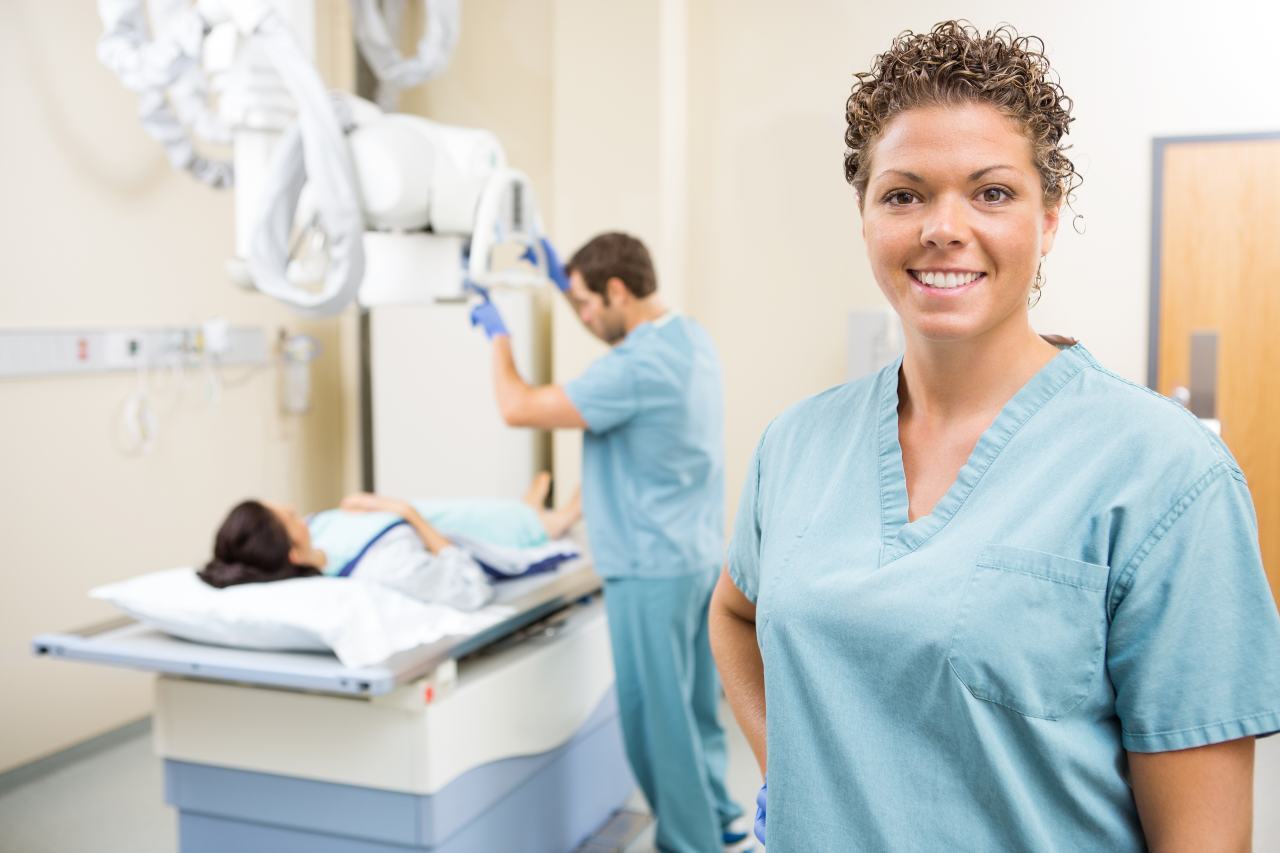 Radiology nurses are also at times referred to as medical imaging nurses. Their position is a crucial role in diagnostics, utilizing cutting edge technology that provides a window to the inner workings of the human body. Advancements being made today enable diagnostic testing to be less invasive, more accurate, less painful, and more insightful.
This specialty is important, but one that nursing students don't often have the option of for clinical rotation. As such, more experienced nurses find their way to the specialty later in their careers. Due to the highly-specialized nature of the position, the PRN shifts for radiology clinicians through Nursa™ are some of our highest compensated.
Where Do Radiology Nurses Work?
Medical imaging nurses can find themselves working in a myriad of settings. Their skills are utilized in research centers, prestigious teaching hospitals, freestanding radiology clinics, and outpatient imaging centers, and community hospitals.
Often radiology nurses benefit from having previous work experience in the emergency department, an intensive care unit, a cardiac cath lab, or the post-anesthesia care unit. Their expertise is often utilized in the fields of Endocrinology, Neurology, Oncology, and Procedural Recovery Units.
What Do Radiology Nurses Do?
Radiology nurses are highly specialized because of the intricacies of the testing they perform. The diagnostics that they commonly perform include: X-Rays, Mammograms, Ultrasounds, Vascular or Neuro Interventional Radiology, Magnetic Resonance Imaging (MRI), Computed Tomography (CT scans), Hyperbaric Oxygen Chamber, Positron Emission Tomography (PET scans), and more.
Radiology specialty nurse care isn't only about the machines, however. They complete interviews and assessments of patients prior to the diagnostic testing, they monitor the patient throughout the procedure, and after. Additionally, they provide education to the patient and their family and collaborate with specialists.
Necessary Traits of a Successful Radiology Nurse
A medical imaging clinician needs to be adept and dexterous in the handling of machines and technology to cause the minimum amount of discomfort to patients. Keen assessment, observation, and analytical skills are required as well to handle patients who are grappling with anxieties, fears, and physical limitations. Compassion and efficiency serve to support patients through a procedure with care and practicality.
Recommended Certifications for Radiology Nurses
The Association for Radiologic & Imaging Nurses offers courses and certifications to nurses interested in radiology, including the Certified Radiology Nurse (CRN) certification after a certain amount of experience and formal training has been completed. Other certifications may be required or preferred depending on the work setting.