ALLIED job in Zanesville, Ohio | Radiology
Job duration
91 weeks / 40 hours
Weeks and Shifts per week
126 Weeks / 5 Shifts per Week
Number of weeks and hours per week
91 weeks / 40 hours
Description
MRI Technologist
Facility name
GENESIS HOSPITAL
Facility address
2951 Maple Ave, Zanesville, OH, 43701-1406
Facility number of beds
298
This job has been filled and is no longer available.
Things move fast around here. Here are some similar jobs that are close to you
There's currently no openings at this facility. Would you like to be notified when there are jobs here?
Per Diem Nurses & CNAs Pick Up Shifts in the Buckeye State
Ohio is a humble state in the Midwest that surprisingly, has a lot going on. With Michigan as its neighbor to the north and Indiana bordering to the West and Pennsylvania to the east, the upper half of the state is mostly plains. When you get to the lower portion of Ohio, you will find rolling hillsides as you draw closer to the Appalachian Mountains that begin in two states that border Ohio to the South, Kentucky, and West Virginia.
The healthcare industry is strong in this state and a lot of nurses and assistants pick up per diem nursing jobs at facilities in Ohio. Whether you are a native looking for PRN jobs close to home or a local travel nurse or CNA thinking about picking up a per diem job in Ohio, this state is brim with career opportunities and plenty of options for nightlife and entertainment on your days off. Keep reading to learn why so many certified nursing assistants (CNAs), licensed practical nurses (LPNs), and registered nurses (RNs) enjoy picking up PRN jobs in Ohio.
Get to Know More About the Buckeye State
While you're at it, be sure to eat a buckeye (which is a ball of peanut butter dipped in chocolate) and catch a Buckeye college football game while you're working at a healthcare facility in Ohio. Combine those buckeyes with the numerous ones growing on trees throughout this state and it is easy to see why it is known as the Buckeye State.
Nurses and CNAs who pick up PRN jobs in Ohio have a lot of options for fun on their days off. The following are just a few places you should check out if you work as a registered nurse, LPN, or nurse's aide in this Midwestern state.
Kelley´s Island: This destination is located about four miles into Lake Erie and it is known for being year-round travel and party destination. Kelley´s Island is technically both a village and an island.
Cedar Point: No trip to Ohio would be complete without spending a day at Cedar Point, which is affectionately known as the "Roller Coaster Capital of the World¨. This amusement park sprawls out across 364 acres and it is also located on Lake Erie, not too far away from Kelley's Island. In fact, you can take the ferry ride to Cedar Point from the island.
Hocking Hills State Park: With more than 25 miles of hiking trails, rock formations, waterfalls, and caves, this location in southern Ohio is any nature lover´s dream come true. You can find inexpensive cabin rentals at several locations near the park.
Download Nursa™ and Search for CNA, LPN, & RN Jobs Today
Ohio has so much more to offer than the highlights that were mentioned here. From the various art museums around the state to the zoos and botanical gardens to the busy nightlife and exciting music scene, you will be sure to have fun during your days off work.
Download Nursa™ today, verify your license and apply for jobs with our simple nurse scheduling app. Clinicians who pick up jobs with our PRN nurse app receive some of the most competitive rates in the industry. To learn more about working per diem and what the medical abbreviation ¨PRN¨ actually means, visit our blog post: What is a PRN Nurse? Benefits of Working Per Diem Shifts.
Nurses Specializing in Radiology Are in Demand Now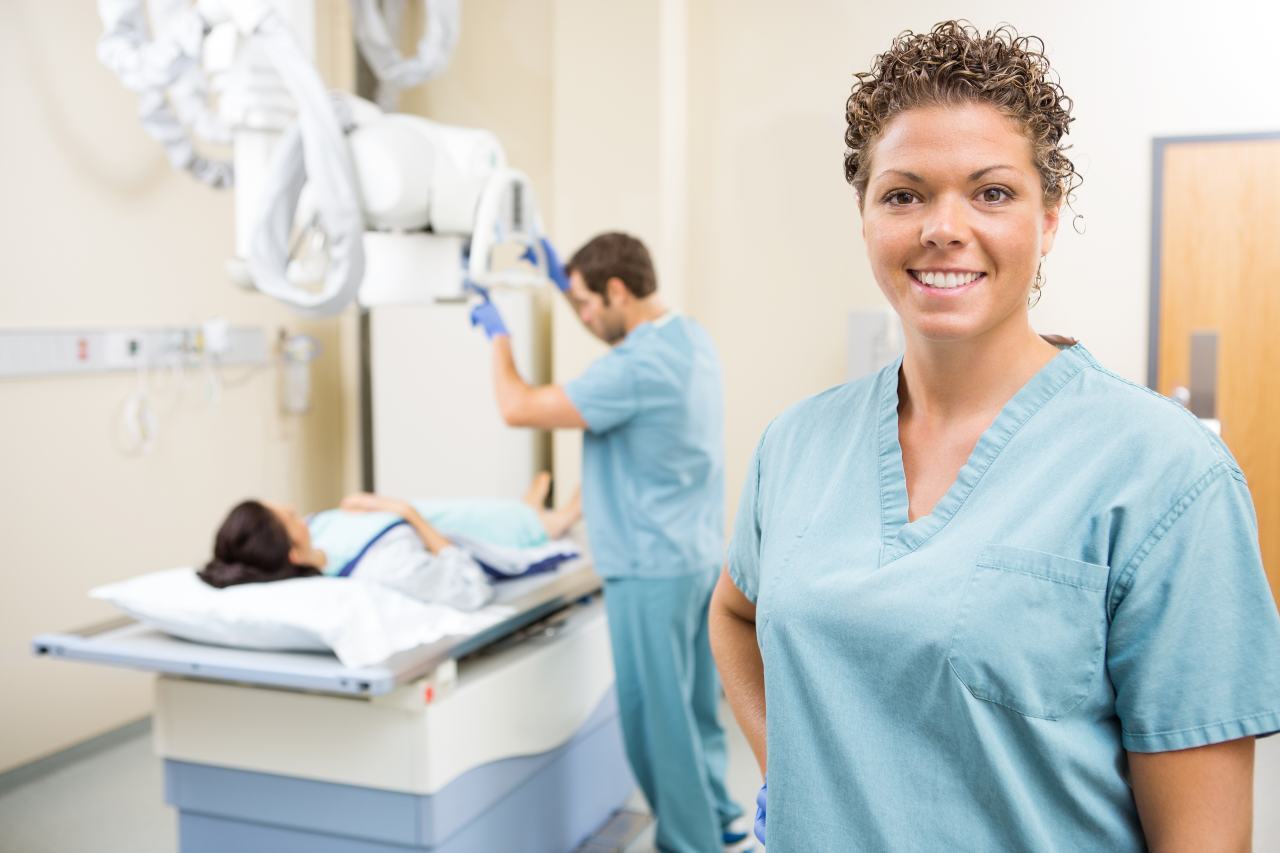 Radiology nurses are also at times referred to as medical imaging nurses. Their position is a crucial role in diagnostics, utilizing cutting edge technology that provides a window to the inner workings of the human body. Advancements being made today enable diagnostic testing to be less invasive, more accurate, less painful, and more insightful.
This specialty is important, but one that nursing students don't often have the option of for clinical rotation. As such, more experienced nurses find their way to the specialty later in their careers. Due to the highly-specialized nature of the position, the PRN shifts for radiology clinicians through Nursa™ are some of our highest compensated.
Where Do Radiology Nurses Work?
Medical imaging nurses can find themselves working in a myriad of settings. Their skills are utilized in research centers, prestigious teaching hospitals, freestanding radiology clinics, and outpatient imaging centers, and community hospitals.
Often radiology nurses benefit from having previous work experience in the emergency department, an intensive care unit, a cardiac cath lab, or the post-anesthesia care unit. Their expertise is often utilized in the fields of Endocrinology, Neurology, Oncology, and Procedural Recovery Units.
What Do Radiology Nurses Do?
Radiology nurses are highly specialized because of the intricacies of the testing they perform. The diagnostics that they commonly perform include: X-Rays, Mammograms, Ultrasounds, Vascular or Neuro Interventional Radiology, Magnetic Resonance Imaging (MRI), Computed Tomography (CT scans), Hyperbaric Oxygen Chamber, Positron Emission Tomography (PET scans), and more.
Radiology specialty nurse care isn't only about the machines, however. They complete interviews and assessments of patients prior to the diagnostic testing, they monitor the patient throughout the procedure, and after. Additionally, they provide education to the patient and their family and collaborate with specialists.
Necessary Traits of a Successful Radiology Nurse
A medical imaging clinician needs to be adept and dexterous in the handling of machines and technology to cause the minimum amount of discomfort to patients. Keen assessment, observation, and analytical skills are required as well to handle patients who are grappling with anxieties, fears, and physical limitations. Compassion and efficiency serve to support patients through a procedure with care and practicality.
Recommended Certifications for Radiology Nurses
The Association for Radiologic & Imaging Nurses offers courses and certifications to nurses interested in radiology, including the Certified Radiology Nurse (CRN) certification after a certain amount of experience and formal training has been completed. Other certifications may be required or preferred depending on the work setting.